If you're on a mission to diversify your child's bookshelf, I've compiled 25 of my family's favorite books to help you get started!
Whether your children read independently or read together, books are powerful tools to introduce new ideas and reinforce important values to your family. In our home, we aim to teach our children acceptance, compassion, and kindness towards themselves and others, and we've been fortunate to find amazing books that support these objectives.
When we look for books for my children, we first seek characters and situations that my children can identify with.
This increases their self-awareness and self-confidence. My daughters have brown skin and curly black hair, and they are overjoyed when we find books that include kids with brown skin and curly black hair. Children who see themselves reflected on the pages they read learn to value themselves and appreciate what makes them special.
As we shop for books, we also look for characters and situations that they can learn from.
There are so many different types of people in the world, most we will never have the opportunity to meet in person, and books allow us a small peek into their lives. The more we discover about others, the more empathy and understanding we will possess.
The books I'm sharing with you today are filled with uplifting words, beautiful illustrations, and scenarios that embrace and empower all backgrounds and abilities. This list is far from exhaustive! There are hundreds, perhaps thousands, more children's books that will accomplish the same goals, but this is a wonderful place to begin.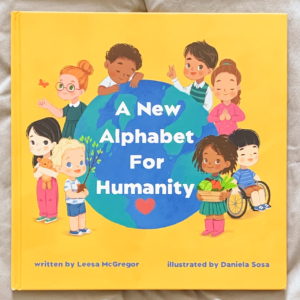 This is a fun way to practice the alphabet while sharing age-appropriate examples of how everyone can contribute more positively to the world.
---

This book features a group of students during a school day, joyfully acknowledging their backgrounds and abilities while ensuring that every child feels included.
---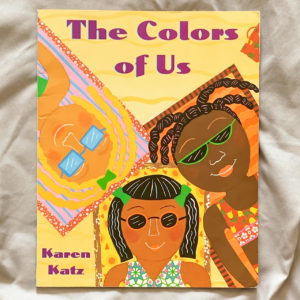 The Colors of Us is about a little girl who goes on a walk with her mom through their neighborhood. They talk about how each person they see is a different shade of brown, from deep chocolate to peachy tan, and how beautiful every single color is.
---
A young girl recognizes the beauty and strength in her eyes that are shaped just like the other women in her family.
---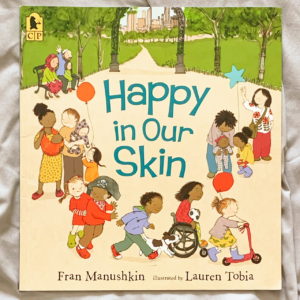 From the way it to looks to the wonderful things it can do, there is so much to love about our skin!
---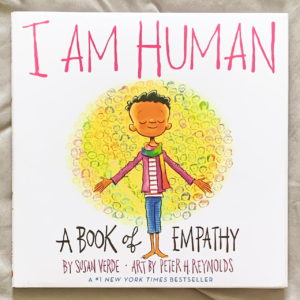 No one is perfect, but we can choose how we learn from our experiences and mistakes.
---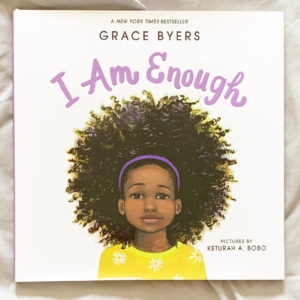 This empowering book shares messages about respecting others, knowing your worth, and overcoming adversity.
---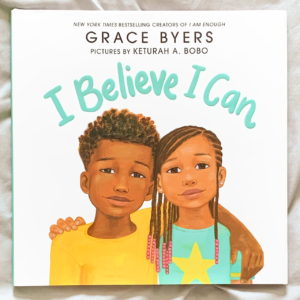 Filled with positive affirmations, this book teaches all children that they have limitless inner power and are capable of achieving anything they dream.
---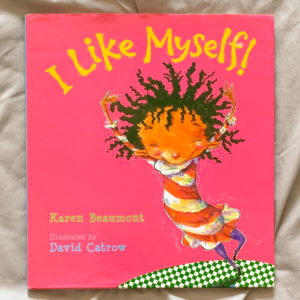 No matter their traits, personality, or mood, there is so much for every child to appreciate about themselves!
---
Just Ask by Sonia Sotomayor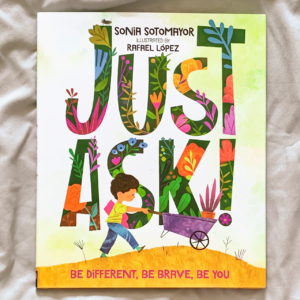 Written by one of our Supreme Court Justices, this book introduces a group of differently-abled children and encourages readers to "just ask" to learn more about one another.
---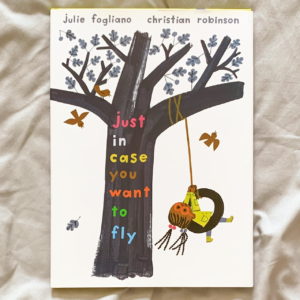 This is a reminder to kids that they have everything they need to reach their dreams and soar.
---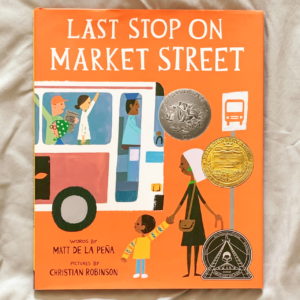 We love this endearing story about a young boy and his nana, as they describe the different people they meet on their weekly trip across town.
---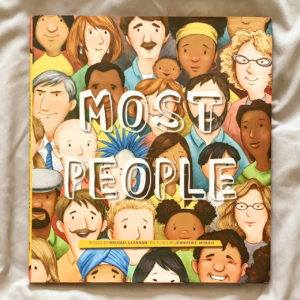 Although scary events can happen in the world, this book serves as a reminder that most people are helpful, caring, and kind.
---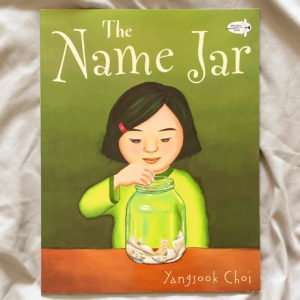 A young Korean girl moves to the United States with her family and goes on a journey to discover her new identity.
---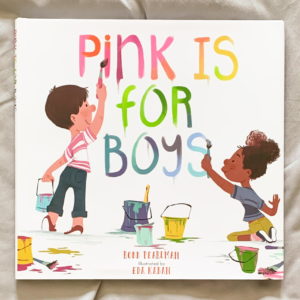 Our little ones are surrounded by stereotypes, but this encourages boys and girls to express themselves with the entire rainbow.
---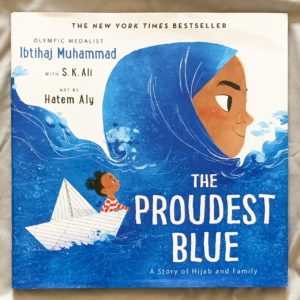 This is a heartwarming story about a little girl's concern and admiration for her older sister as she wears a hijab for the first time.
---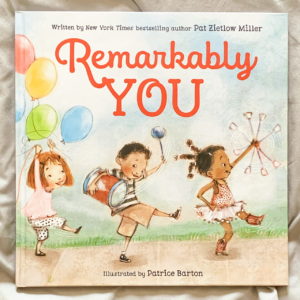 No matter your interests or talents, you have something to offer the world just by being yourself.
---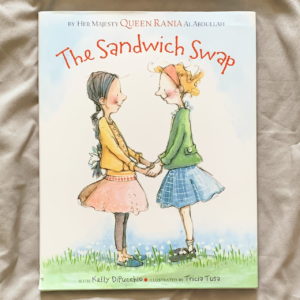 Two best friends experience a conflict over their lunches, and learn a lesson about accepting differences.
---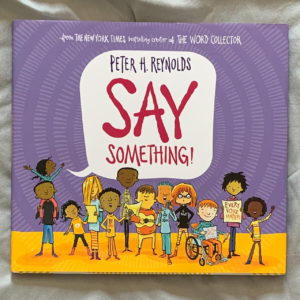 Finding your voice can be a challenge, but you should always let your thoughts be heard and speak up for what's right.
---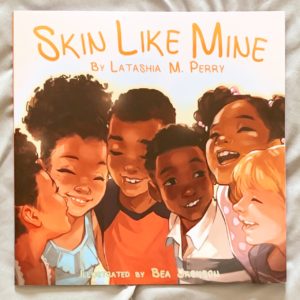 All skin colors are beautiful, and we should celebrate how different hues and shades make each of us special.
---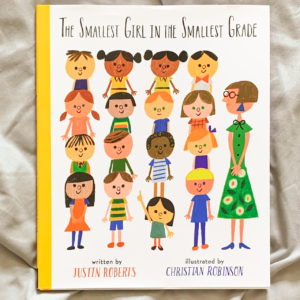 Even if you're small, you can have a big voice to promote positive change around you.
---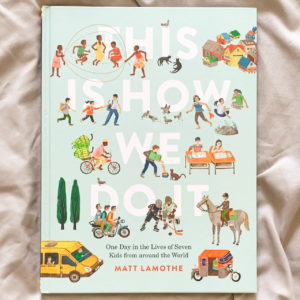 Follow seven kids from different countries around the world as they eat, go to school, and spend time with their families and friends.
---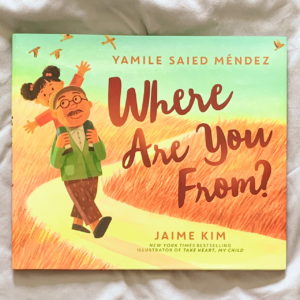 "Where are you from?" seems like a simple question, but this little girl finds that a meaningful answer is more complex than she expected.
---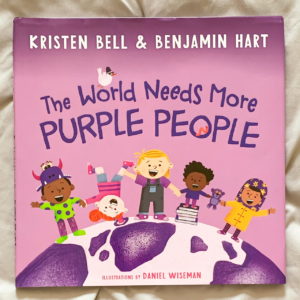 This fun book explores what it means to be "purple" and what we can each do to make the world better for everyone.
---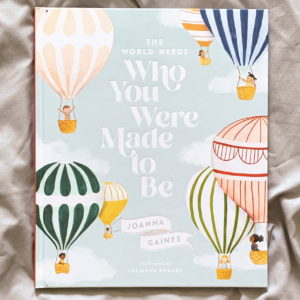 We all have unique gifts and skills that deserve to be recognized and cherished.
---
You Matter by Christian Robinson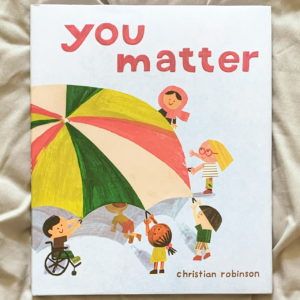 Even when you feel lonely or unimportant, you still have worth and matter in this world.
You can find all of these titles, plus a few more, by clicking on this Amazon list. If any of them sparked your interest, consider purchasing them for your home, borrowing them from the library, or even gifting them to friends and family!
What books would you add to this list?